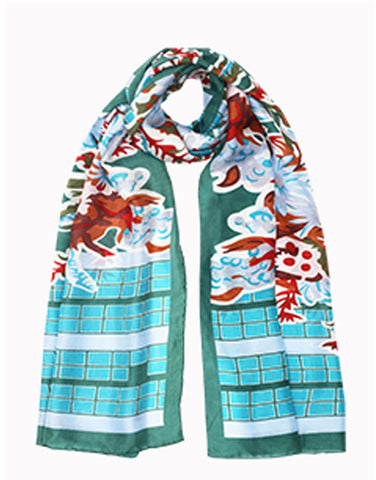 Indulge in the delightful feel of sumptuous silk, showcasing a hand-screen-printed floral design enveloped in a geometric patterned border. This timeless classic style is printed in India by highly skilled artisans partnered with a registered Fairtrade organisation, making it an exquisite staple in any wardrobe for seasons to come.
 Scarf measures 180x50cm
This is a preorder item. The expected delivery is early October. 
Related Products
---