Silk Scarf Roughly Checked
---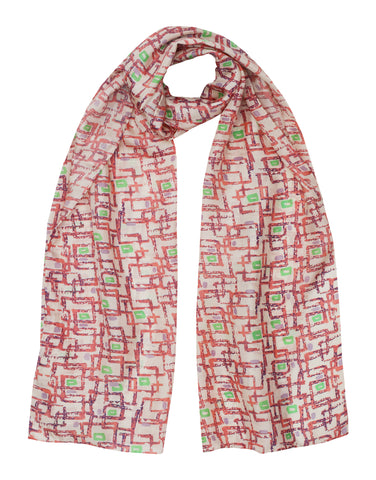 This Silk Scarf is the perfect way to add a touch of sophistication to any ensemble. Crafted from 100% silk and screen printed in India, it features an abstract geometric pattern in warm colours with a bright green accent. This scarf is a result of collaboration with the Craft Resource Centre a registered Fairtrade organisation. Fine quality and ethically sourced.
The scarf measures 180x50cm 

Perfect to wrap yourself in luxury.
This is a preorder item. The expected delivery is early October. 
Related Products
---